Deprecated
: get_the_author_ID está
obsoleto
desde a versão 2.8.0! Use get_the_author_meta('ID') em seu lugar. in
/home/pedromig/public_html/ourodetolo/wp-includes/functions.php
on line
4713
Deprecated
: attribute_escape está
obsoleto
desde a versão 2.8.0! Use esc_attr() em seu lugar. in
/home/pedromig/public_html/ourodetolo/wp-includes/functions.php
on line
4713
Deprecated
: attribute_escape está
obsoleto
desde a versão 2.8.0! Use esc_attr() em seu lugar. in
/home/pedromig/public_html/ourodetolo/wp-includes/functions.php
on line
4713
O Brasil chega ao segundo turno das eleições de forma maravilhosa, com um grande passado pela frente. Podemos dizer também que nosso querido país está na beira do abismo muito bem disposto a dar um passo a frente. Nos resta agora optar entre Bolsonaro, PT e o suicídio sendo que a terceira opção vence nesse momento com maioria absoluta dos votos dentro da margem de erro de 575% do IBOPE.
Esse final de semana foi uma loucura. Marina Silva quase acabou as eleições devendo votos, o PSDB se escafedeu e só não virou peça de museu porque o mesmo pegou fogo. Romário tomou olé e ficou de fora do segundo turno e o Nordeste evitou que um candidato que não aparece em público faz um mês se elegesse presidente da República em primeiro turno. Os xenófobos dizem que o PT conquistou o Nordeste pelo estômago e por isso votam no partido. Eu fico imaginando qual parte dos paulistas Alexandre Frota conquistou para ser eleito deputado lá.
O Rio de Janeiro, sempre a frente do seu tempo, agora tem a coalizão "Fé na bala" juntando as igrejas evangélicas com o PSL do Bolsonaro. Acho que uma galera andou interpretando a Bíblia de uma forma errada, eu perdi o capítulo em que Jesus expulsa os vendilhões do templo com uma AR 15 dando rajadas no estilo Stallone Cobra. O PSL elegeu mais de cinquenta deputados e provavelmente quarenta deles nem sabe o que significa PSL.
E assim vamos para o segundo turno. Quer dizer vocês vão na frente porque segundo o IBOPE eu tenho grandes chances de transar com o George Clooney nesse fim de semana, tudo dentro da margem de erro.
Por falar em margem de erro o eleitor brasileiro já passou da margem de erro, ele é o próprio erro.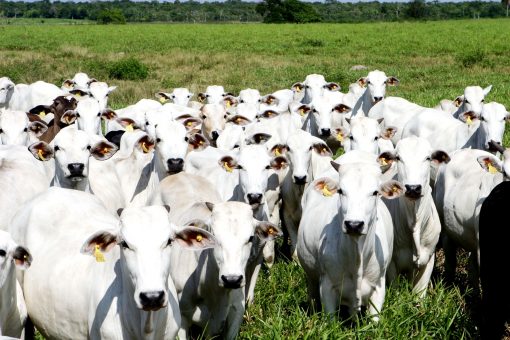 (Na foto acima vemos fila quilométrica de eleitores cariocas esperando a vez de votar)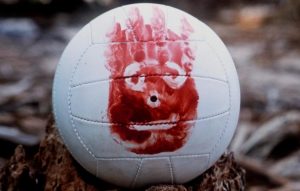 CANTINHO DO CAFOFO
SEU WILSON
Até domingo eu achava que seu Wilson era o querido velhinho do desenho de Denis, o pimentinha. Outro Wilson que curtia era Wilson Simonal e a bola Wilson do filme Náufrago. Mas eis que o eleitor do Rio de Janeiro me aparece com outro Wilson. Não decorei o nome do moço ainda, mas sei que um tal de Wilson vai disputar o segundo turno no Rio.
O Rio de Janeiro é realmente um fenômeno. A terra do biscoito Globo e do Mate Leão agora consegue colocar no segundo turno um político que ninguém conhece. Na verdade ninguém conhecia até terça passada, mas assim como fez com Bebeto, Euller, Leandro Machado e Alex Alves o baixinho Romário consagrou mais um. Fez o seu Wilson parar no segundo turno e ele assim como na copa de 2002 ficou de fora.
To achando tudo isso muito esquisito, uó, o tal juiz do nada vence o primeiro turno e agora ameaça o Dudu Paes de prisão. Até me empolguei em lhe apoiar achando que o motivo da prisão era ele tocar mal tamborim atrapalhando os desfiles das escolas, mas o motivo é caso ele faça algum ataque a sua honra. Como assim Bial? Quer dizer, seu Wilson?? O Romário lhe chamou de frouxo!! Por acaso o senhor achou isso um elogio??
Dessa forma o juiz ligado a Assembleia de Deus se torna maior favorito para governar o Rio e assim se aliar ao prefeito da Universal. To vendo a hora que irão colocar uma sacolinha na mão do Cristo Redentor para cobrar dízimo. .
Então vem seu Wilson, venha para o cafofo para lhe conhecer melhor e cuidado se for orar antes de deitar na cama porque aqui na minha caxanga ajoelhou tem que chupar, digo, rezar.
Para aturar esse Rio, só com muita reza.
FRASE DA SEMANA
"Armai vos uns aos outros como eu vos armei" (Dizem que é fake news, mas recebi no zap como essa frase sendo de Jesus)
*Zonaide Spencer é jornalista, travesti, futura presa política e vai entregar todo mundo no DOI CODI (a começar pelo dono do blog)
[related_posts limit="3″]